Isha Gathering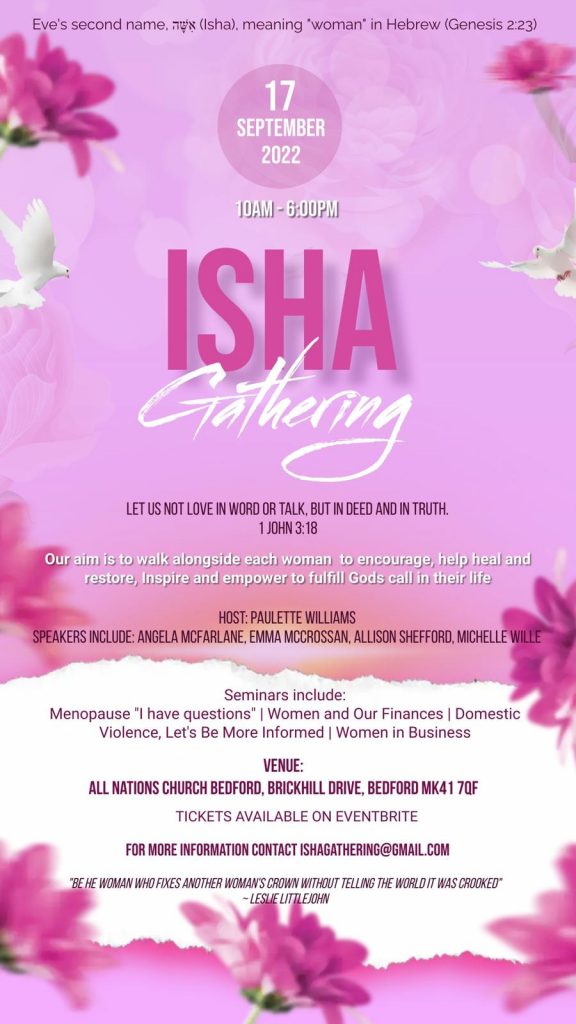 Hope to Bedford 2022 (Mission 24)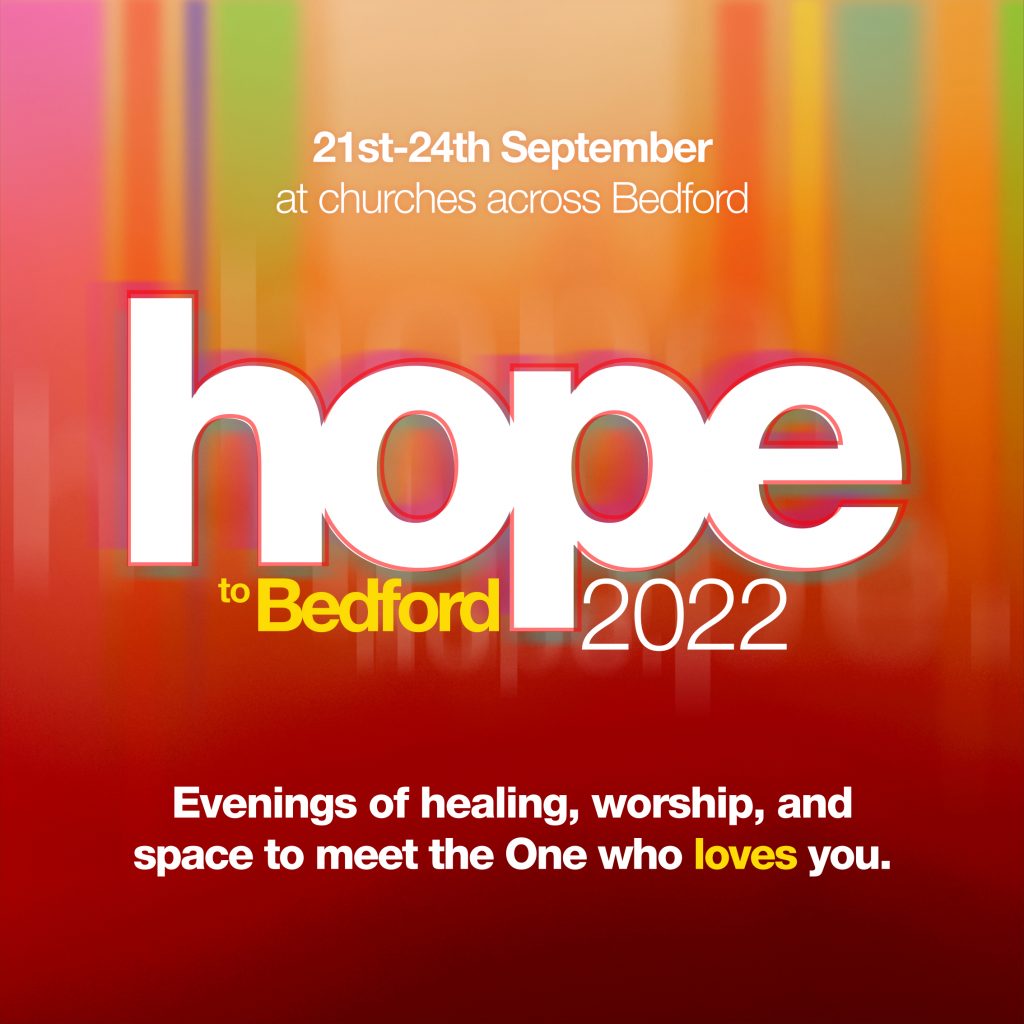 Between Wednesday 21st and Saturday 24th
September evangelist, Jonathan Conrathe, and his
team from Mission 24 are coming to Bedford to
work alongside churches in Bedford (including
TRCB) for four days of town wide mission, including street
evangelism, and evening meetings – one of which will take place at
Three Rivers on Wednesday 21st September at 7.30pm. Details of all
the evening meetings are available on posters around the church and
on flyers which can be found in the church foyer. The daytime street
evangelism program, running on all four days, is open to everyone
and is as follows:
Meet to pray at a central location (location TBC): 9.30am to 10.00am.
Opportunity to join the team in evangelism: 10am t0 12.30pm and 2pm to 4pm.
We will also gather for prayer each day on Castle Mound between 1pm and 1.30pm.